Joana & Mariana + Catarina Marques: Cooperative Edition
FREE WORKSHOP
4th to 8th November
This workshop's aim will be to create an experimental and collective publication from the assets of "Cooperativa dos Pedreiros" (Porto 1014–). By analyzing documents, materials and other information, various ways of generating editorial contents will be created in order to develop a portfolio. This portfolio will be built upon formal and technological elements inherent to the production of a whole family of artifacts belonging to the museum of the "Cooperativa", but also its gathered architectonic patrimony, which defines the landscape of the city, will suit as a teaser for the creation of this edition.
Goal: to edit and reproduce a collective publication from an iconographic and particular universe with technical assistance of Catarina Marques. Publication with 24 to 48 pages, format 17.5x25cm. Each participant will make 2 double pages (2x35x25cm).
Session 1a
Monday, 4th November 2013, at Cooperativa dos Pedreiros (Rua D.João IV, 1000/6 – 4000-300 PORTO)
10 am — 1 pm
10 am — 11:30 am
1. Presentation within the project Technical Unconscious; the choice of the complex buildings and factory of Cooperativa dos Pedreiros — Inês Moreira (curator) –  This session will take place at "sala de estudantes" of the "Academia José Moreira da Silva" – near the ramps
2. Presentation within the project Pure Print — Mário Moura (professor)
3. Presentation of the workshop – propositions for investigation and work/edition: contents to be developed, work categories — Joana & Mariana
11:30 am — 1 pm
4. Group visit to the spaces of the Cooperativa dos Pedreiros with the registration and gathering of local materials – get to know the field.
Session 1b
Monday, 4th November 2013, at FAUP (Via Panorâmica S/N, 4150-755 Porto PORTUGAL)
3 pm — 6 pm
1. Presentation of the technical component along with demonstrations about the following printmaking techniques: silkscreen, photoengraving and monotype – Catarina Marques
2. Distribution of the propositions for work. General orientations — Joana & Mariana
(Tuesday, 5th November – BREAK)
Session 2
Wednesday, 6th November 2013, at FAUP
3 pm — 6 pm
1. Session of work and development – first try out of the printmaking techniques – Catarina Marques
2. Debate and development of ideas for edition – group orientation – technical and editorial orientation — Joana & Mariana and Catarina Marques
Session 3
Thursday, 7th November 2013, at FAUP
3 pm — 6 pm
Session of work development – technical and editorial orientation – edit and print – Joana & Mariana e Catarina Marques
Session 4
Friday, 8th November 2013, at FAUP
3 pm — 6 pm
Session of work finalization – colective editorial process — Joana & Mariana e Catarina Marques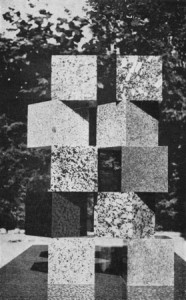 This workshop is part of: